Art should make the process of learning visible.
Art has infinite possibilities supporting and improving the learning process, exposing children to beauty, creativity, endless languages, new materials, giving children the chance to be creative, open-minded, finding solutions, building theories, inquiring about nature and life, wondering and being amazed by life.
The Atelier is a place where children are shown the many opportunities they can have to express themselves using different tools and techniques. Children are able to explore new materials and new languages, finding their own ways to express themselves and mostly having fun.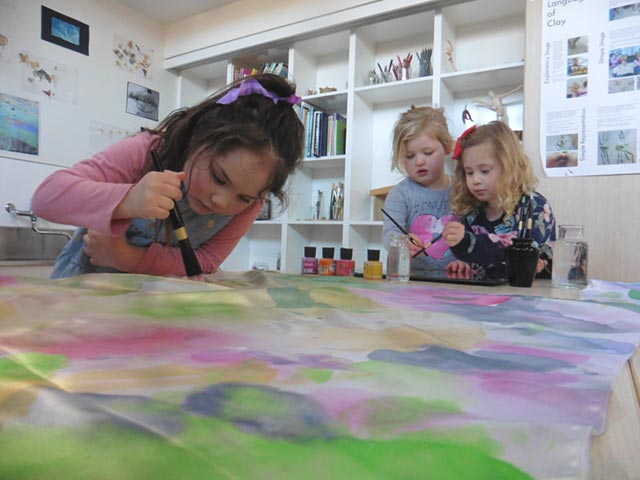 The Atelier is a special place where materials and concepts are explored and used as tools for self-expression, sharing ideas, collaboration and developing theories. The Atelierista is an artist, not an art teacher, who welcomes children's ideas and supports ongoing projects/investigations.
The Atelierista brings a unique artistic expertise to our learning community. The Atelierista collaborates closely with teachers, children and parents, to provide the highest quality of experiences and expression.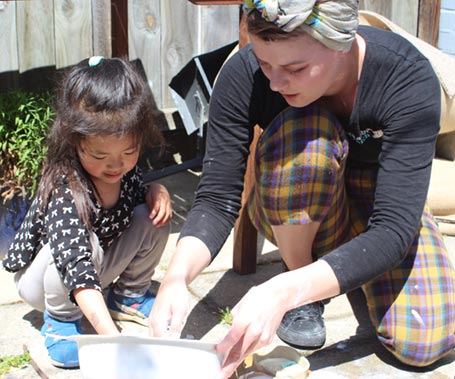 Georgia's (Atelierista Saffron Street) Blog is published once a week and emailed to our families. You will see this displayed within the classroom and hallways. This is a rich, expressive publication that empowers children's artistic processes, building on their ideas and theories.