Rabbit Patch Preschool has classroom Ateliers supported by our Atelieristas  (artists) who have a Bachelor of Fine Arts degree.
The Ateliers work as a laboratory, a workshop and an art studio, where the children have the opportunity to explore a variety of materials supported by the Atelierista.  Children are offered a wide range of intelligent materials to express, clarify and modify their ideas and theories.
We believe the children have a "hundred languages" of expression and we seek to support all of these languages by offering materials, time and space. Through children's use of multiple symbolic languages, such as  clay, wire, weaving, paint, pencil, pastel, fabric, paper, found objects, charcoal,  teachers are better equipped to understand the children's thinking, present counter perspectives, provoke deeper reflection and support children's creative ideas and expressions.
We also have outdoor Ateliers situated in our playground to enhance children's creativity in short and long term projects.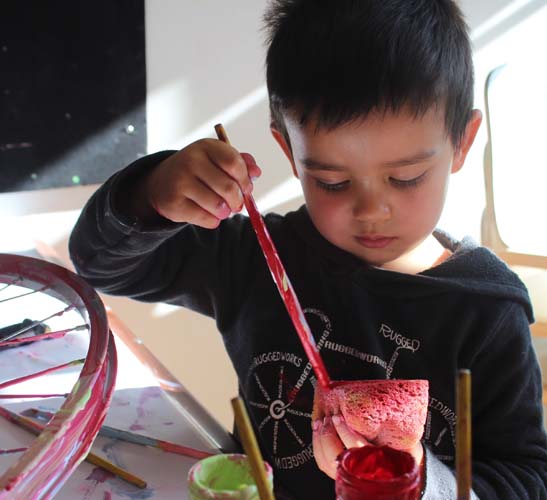 "Every day we see the children benefitting from the beautiful and complex materials on offer, enabling them to express themselves and represent their ideas. We are constantly amazed by their artistic abilities and their imaginations". Patricia, Centre Manager at Rabbit Patch, Saffron Street